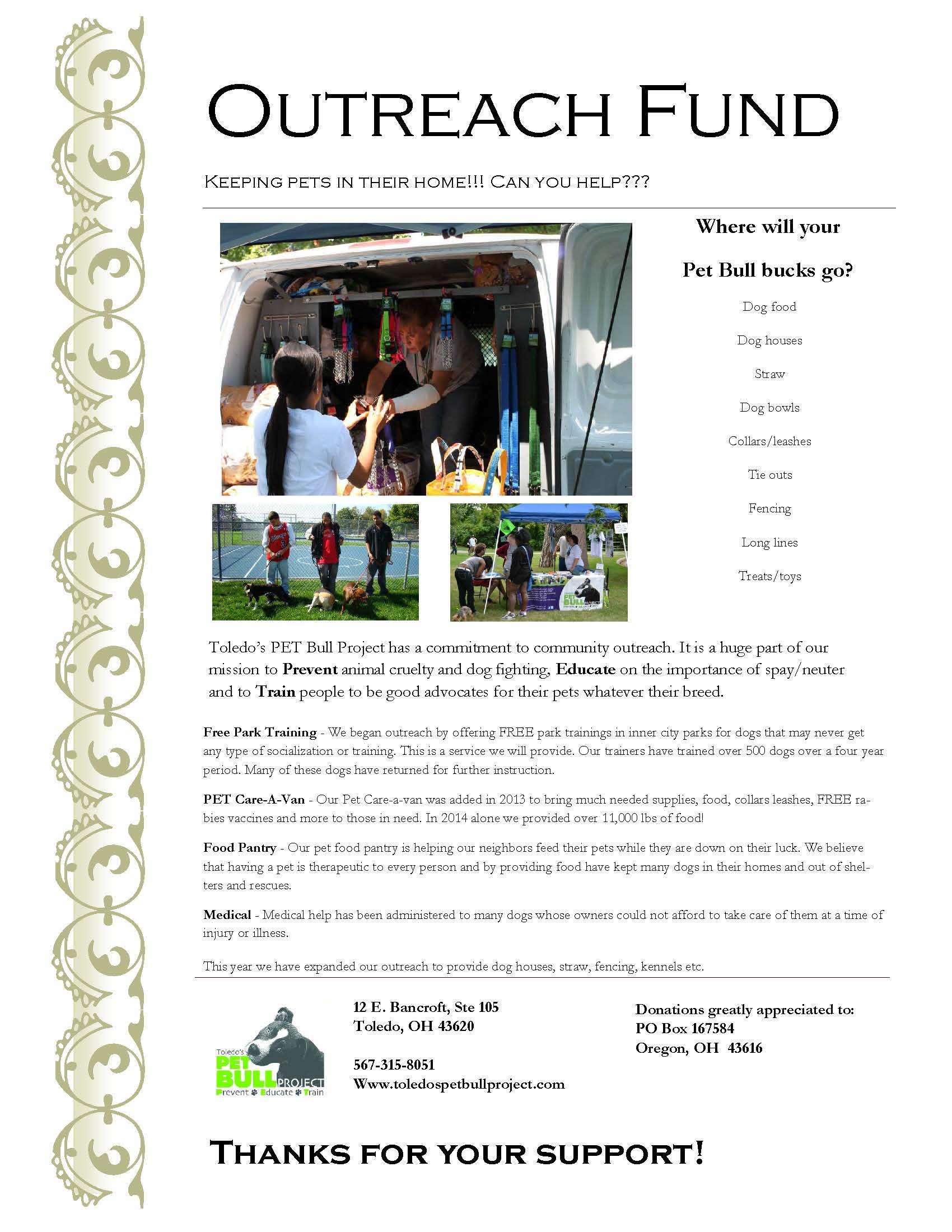 Please help us continue our mission to keep dogs in their homes!
Toledo's PET Bull Project has a commitment to community outreach. It is a huge part of our mission to Prevent animal cruelty and dog fighting, Educate on the importance of spay/neuter and to Train people to be good advocates for their pets whatever their breed.
Free Park Training - We began outreach by offering FREE park trainings in inner city parks for dogs that may never get any type of socialization or training. This is a service we will provide. Our trainers have trained over 500 dogs over a four year period. Many of these dogs have returned for further instruction.
PET Care-A-Van - Our Pet Care-a-van was added in 2013 to bring much needed supplies, food, collars leashes, FREE rabies vaccines and more to those in need. In 2014 alone we provided over 11,000 lbs of food!
Food Pantry - Our pet food pantry is helping our neighbors feed their pets while they are down on their luck. We believe that having a pet is therapeutic to every person and by providing food have kept many dogs in their homes and out of shelters and rescues.
Medical - Medical help has been administered to many dogs whose owners could not afford to take care of them at a time of injury or illness.
This year we have expanded our outreach to provide dog houses, straw, fencing, kennels etc.